Parsons Steel Builders offers both steel fabrication and steel erection services.
Steel is one of the most widely used materials in construction due to its versatility, strength, and value compared to other construction materials. Structural steel fabrication is the process of cutting, bending, shaping, and assembling steel to create a wide variety of products. The steel fabrication process requires careful planning, extreme precision, and thorough knowledge of the properties of steel.


As structural steel fabricators, we transform stock length steel into specialized shapes that fit every project. We produce various steel sections and assemble them to create everything that goes into building infrastructures. Some of the components we fabricate include columns, beams, trusses, girders, stairs, rails, and architectural features.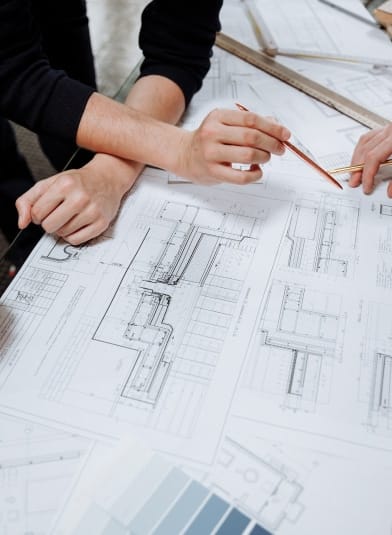 Steel Fabricators
Our in-house steel fabricators work from highly detailed plans provided by engineers or designed in-house. Using our extensive knowledge of the properties of steel and a keen eye for detail, we bring those plans to life.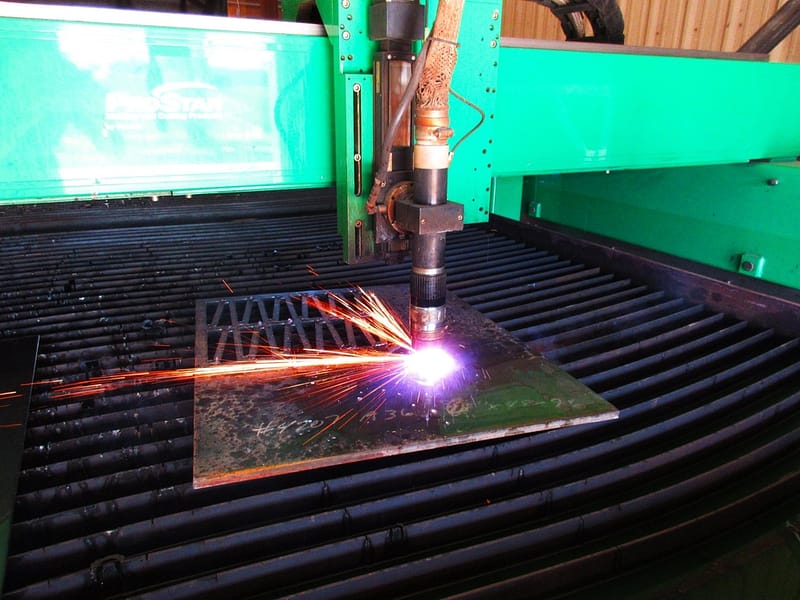 Parsons Steel can fabricate a wide variety of structural and miscellaneous steel elements:
Beams
Tubes
Columns
Channels
Angles
Pipes
Frames
Embedded Items
Bent Plates
Stairs
Plates
Architectural Features
Rails
Ladders
Canopies
Beams
Tubes
Columns
Channels
Angles
Pipes
Frames
Embedded Items
Bent Plates
Stairs
Plates
Architectural Features
Rails
Ladders
Canopies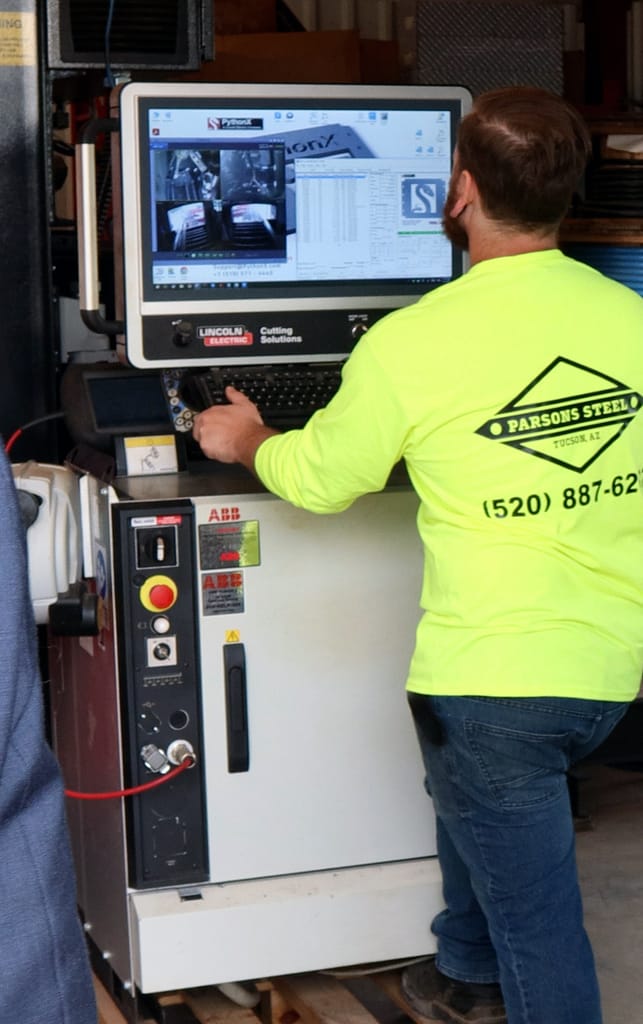 Parsons Steel's fabrication capabilities include the following:
Saw Cutting
Certified Welding in Dual
Shield (DS710X)
Plasma Cutting up to 1½"
Plate Bending up to ½"
Shearing up to½"
Painting and Surface Prep
Material Storage (5 acres)
Drilling
Coping
Torching
Beveling
Pipe Bending
Tube and Pipe Rolling
Saw Cutting
Certified Welding in Dual
Shield (DS710X)
Plasma Cutting up to 1½"
Plate Bending up to ½"
Shearing up to½"
Painting and Surface Prep
Material Storage (5 acres)
Drilling
Coping
Torching
Beveling
Pipe Bending
Tube and Pipe Rolling